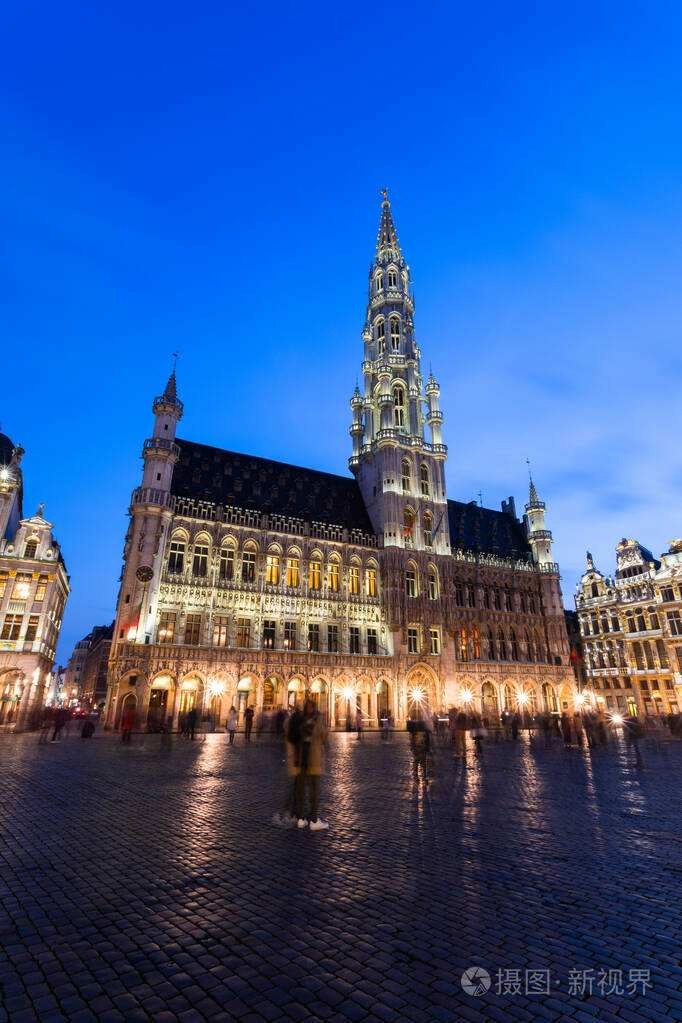 Sister province since: June 2012
Overview
Belgium is composed of a Flemish-speaking region, a German-speaking region, and a French-speaking region. The Wallonia-Brussels Federation is an institution at the service of the French-speaking residents of Brussels and Wallonia. Wallonia is one of the three administrative regions in Belgium. It covers 52% of Belgium's land and hosts one third of the total population. Wallonia-Brussels is located right at the heart of Europe, and adjacent to major European capitals. The region enjoys convenient transportation. Wallonia-Brussels is known for its quality higher education. Many of its universities are on the cutting edge of research in Europe.
Relations with Hubei
Wallonia is Hubei's major partner in Belgium. In June 2012, Hubei Province and Wallonia established a formal sister province/region relationship. Since then, the two regions carried out a series of exchanges and cooperation in economy, trade, science, and technology. The construction of China-Belgium Technology Center (CBTC) was officially kicked off in 2016.
With an investment of USD 286 million, the project consists of three parts: BAROC Incubation Park, SBIRD Innovation Base and Smart Valley. BAROC Incubation Park, SBIRD Innovation Base have already been put into operation. 40-plus innovative enterprises have settled down there. Smart Valley is a new project, covering an area of 84,700 m2. It plans to invest RMB 1.79 billion yuan with paid-in investment at RMB 678 million yuan.
In March 2018, Ms. Pascale Delcomminette, Director of Wallonia Export and Investment Agency (AWEX) visited Hubei Province. On the afternoon of March 27, Chen Huixia, Deputy Secretary-General of Hubei Provincial People's Government, met with Ms. Pascale Delcomminette. They had an in-depth discussion on further deepening the cooperation between enterprises, promoting the development of CBTC and attracting investment. During her stay, Ms. Pascale Delcomminette also visited Wuhan Municipal People's Government and Hubei United Development Investment Group.
On October 10, 2018, Wuhan-Liège cargo airline launched. Liège Airport, located in Wallonia, is the largest cargo airport in Belgium. This cargo airline is the latest non-stop flight opened by Uni-Top Airlines, and it is also the second China-Europe line launched by the company in 2018. The flights depart from Liège three times a week and arrive in Wuhan the next day. The Boeing 747-400 freighter is in service with a maximum capacity of 110 tons. It mainly transports mechanical equipment, electrical equipment, e-commerce parcels, auto parts and electronic products.
On September 22, 2020, Mr. Philippe Delcourt, Trade Commissioner of Wallonia Region in Shanghai, and chief executives of CBTC visited China (Hubei) Pilot Free Trade Zone Wuhan Area where they learned more about latest developments of the FTZ and Wuhan East Lake Comprehensive Bonded Zone with a view to promote future cooperation.
In November 2021, Mr. Philippe Delcourt, Trade Commissioner of Wallonia Region in Shanghai, attended the 2021 Hubei-Shanghai (Yangtze River Delta Region) Conference on Business Cooperation and Investment Promotion via Platforms for Opening-up on the sidelines of Shanghai International Import Expo. The conference helped promote the economic and trade exchanges between Hubei and Belgium.