Message from the Director-General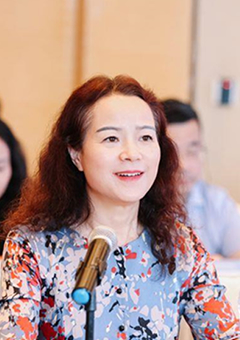 Welcome to the portal of Hubei FAO.
As socialism with Chinese characteristics crosses the threshold into a new era, Hubei has set out on a new journey to deepen reform and opening up. At this critical juncture, we will follow the guidance of Xi Jinping Thought on Diplomacy and uphold the vision of building a global community with a shared future. We will live up to our motto: loyalty and dedication to our mission; openness and cooperation for shared future.
Long distance separates no bosom friends. We will continue to promote exchanges and expand cooperation with other countries and regions. Together, we will embrace a brighter future.
Now is the time to savor Hubei, select Hubei, and shine in Hubei. All the information you are looking for is at your fingertips.
With all good wishes.
Mme. Zhang Xiaomei
Director-General