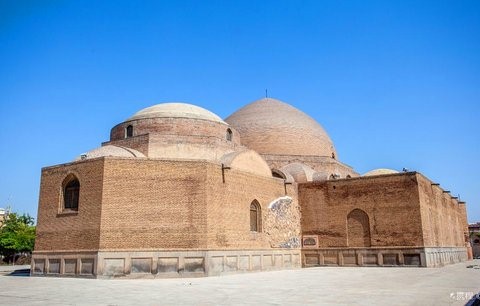 Sister province since: July 8, 2014
Overview
East Azerbaijan, located in the northwest of Iran, is one of the 31 provinces of Iran. It covers an area of 46,929 square kilometers and has a population of about 3,500,000. In Ease Azerbaijan, local people speak Azerbaijani and Farsi. There are 19 counties in this province. East Azerbaijan, located on the main route of the ancient Silk Road, was a trade hub connecting central Asia with the West and East. The capital city Tabriz lies on the northwest border of Iran and is an ancient city famous for its history and culture. Founded in the third century BC, Tabriz was installed as the capital city by many dynasties.
Relations with Hubei
The friendly exchanges between Hubei and East Azerbaijan began in 2010. In August 2010, at the invitation of the government of East Azerbaijan, Duan Lunyi, then Vice Governor of Hubei, led a business delegation to Iran and East Azerbaijan Province, and signed theMemorandum on Cooperation Intention between Hubei Province of China and East Azerbaijan Province of Iran. The two sides agreed to carry out exchanges and cooperation in mining, infrastructure, agriculture, science and education, and business. In November, in order to further implement the abovementioned agreement and promote relevant projects, the State-owned Assets Supervision and Administration Commission of Hubei Provincial People's Government sent an entrepreneur delegation to Iran.
In July 2014, then Party Secretary Li Hongzhong led a delegation to Iran. During the visit, he met with the governor of East Azerbaijan and signed an agreement on establishing sister province relations between Hubei and East Azerbaijan. It was hoped that the two sides would take this opportunity to work together towards the common goal of developing the Silk Road Economic Belt in the new era and strengthen personnel exchanges and cooperation in various fields.
In October 2015, Yang Song, then Chairman of the CPPCC Hubei Provincial Committee, led a delegation to Iran and met with senior officials including Deputy Governor Ahmed Mohammedzad and Mayor Sadah Nagafei. Both sides reached a number of consensuses on strengthening cooperation in international capacity and infrastructure construction.