Caroline Wilson, UK Ambassador to China, just concluded a three-day visit to Hubei from July 17 to 19, as this year coincides with the 50thanniversary of China-UK ambassadorial diplomatic relations.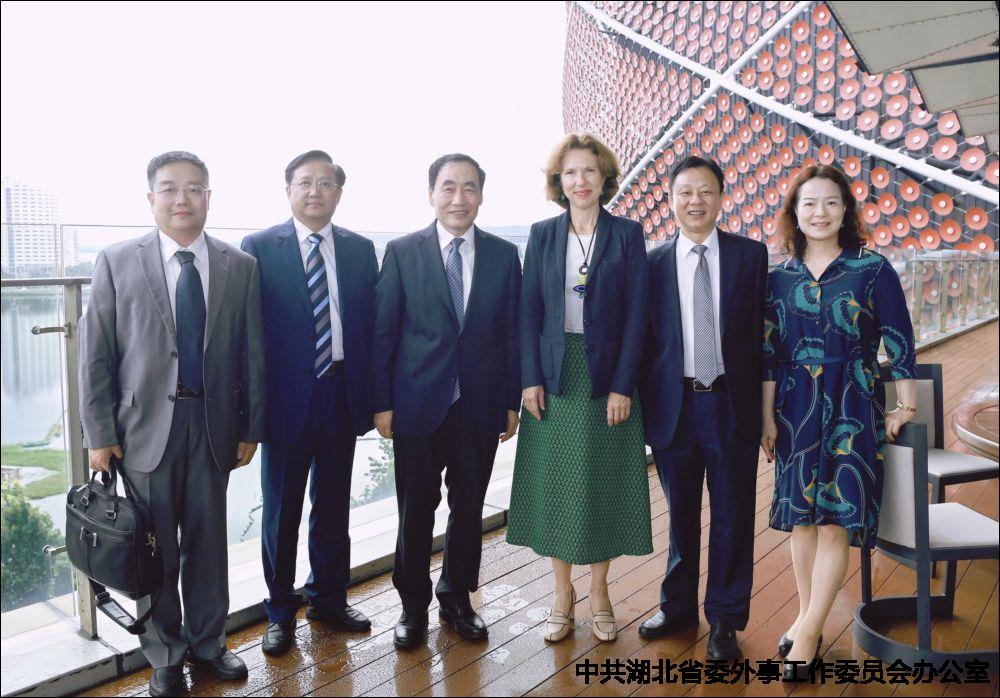 Zhao Haishan, Vice Governor of Hubei, met with Wilson on the morning of July 19. Zhao introduced the basics of Hubei and expounded on the province's strengths in industry, science, technology, transportation, and talent. "As Hubei burgeons into a national pacesetter in fostering the new development paradigm, opportunities abound for Hubei and the UK to deliver fruitful results building on our solid cooperative foundation," Zhao said. He expressed his wish that Wilson would know more about Hubei and better promote the province and eyed practical cooperation in clean energy, low-carbon development, environmental protection, new energy vehicles, healthcare, and wellness.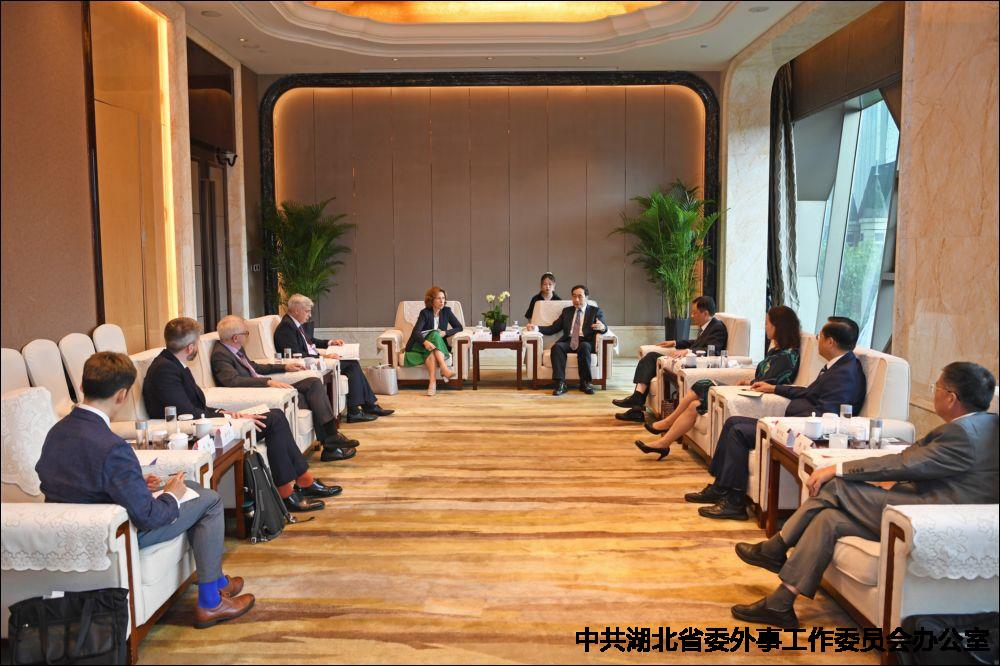 Wilson spoke highly of Hubei's new development blueprint. "I look forward to bringing more British companies to Hubei and have them play a part in Hubei's major economic and trade exchanges," Wilson said. She hoped to deepen Hubei-UK exchanges and bring to a new level cooperation in green finance, green energy, healthcare, and academia.
Wilson also talked with Hubei Health Commission and visited the Lotus Nyo Wuhan factory and Wuhan OCT Wetland Park during her time in Wuhan.