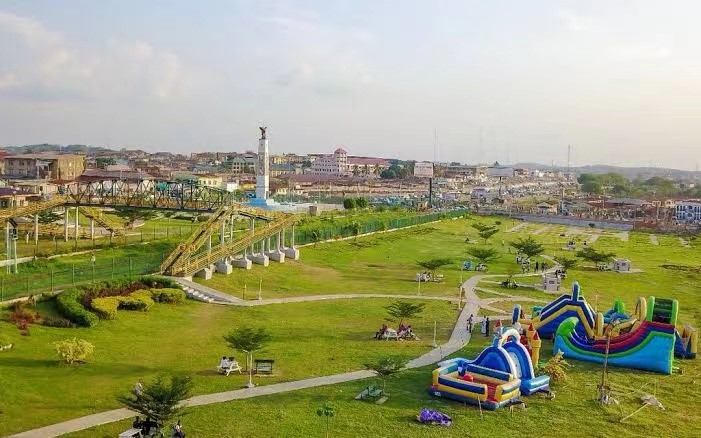 Sister city since: September 27, 2022
Overview
Located in western Nigeria, Osogbo, the capital city of Osun State, was established in the 18th century. The city has a population of about 500,000 and a land area of around 2,875 square kilometers. It is an important power supplier and arts and culture center in Nigeria and serves as the political and economic center of Osun State.
Osogbo's economy relies heavily on its agriculture. The major cash crop is cocoa. Locals also grow yams, cassava, grain, tobacco, and cotton. Food processing, cotton ginning and tobacco processing are pillar industries. The city has a convenient transport network supported by airports, railways, and roads. One of the most famous cultural attractions is Osun-Osogbo Sacred Grove, which was listed as a UNESCO World Heritage Site in 2005.
Relations with Xiangyang
In January 2013, the Sister Cities International (SCI) of the United States invited Xiangyang to the U.S.-China-Africa Sister Cities Cooperation Conference. During the event, officials from Xiangyang met with representatives from Osogbo and the two sides signed a medical cooperation agreement. In the same year, two doctors from Xiangyang Central Hospital participated in the continuing medical education program on advances in emergency obstetric care held in Osogbo.
At the U.S.-China Sister Cities Conference held in Washington in March 2014, Xiangyang won the best Innovation Award thanks to its fruitful cooperation with Osogbo. In addition, Xiangyang was awarded the U.S.-China-Africa Cooperation Contribution Award by the SCI.
In August 2017, Xiangyang and Osogbo signed a letter of intent on the establishment of friendly relationship by mail.
From 2016 to 2019, Osogbo sent six doctors in three groups to Xiangyang No.1 People's Hospital for training as part of the regular medical cooperation between the two cities.
On September 27, 2022, Xiangyang and Osogbo held an online signing ceremony for sister city ties. Osogbo thus became Xiangyang's first sister city in Africa.