The year 2022 marked the 50th anniversary of China-New Zealand diplomatic relations and the 125th birth anniversary of Rewi Alley. To celebrate this occasion, the Chinese People's Association for Friendship with Foreign Countries and Hubei Provincial People's Government jointly held the Hubei-New Zealand week from November 14 to 18. The celebratory week kicked off with a hybrid conference bringing together representatives from diplomatic missions, local governments, friendship associations, and universities.
Over the past half century, China-New Zealand relations have witnessed many highlights, representing exemplary win-win cooperation between countries with different social systems, historical cultures, and economic realities. Going forward, the two sides are ready to deepen cooperation in education, culture, tourism and business.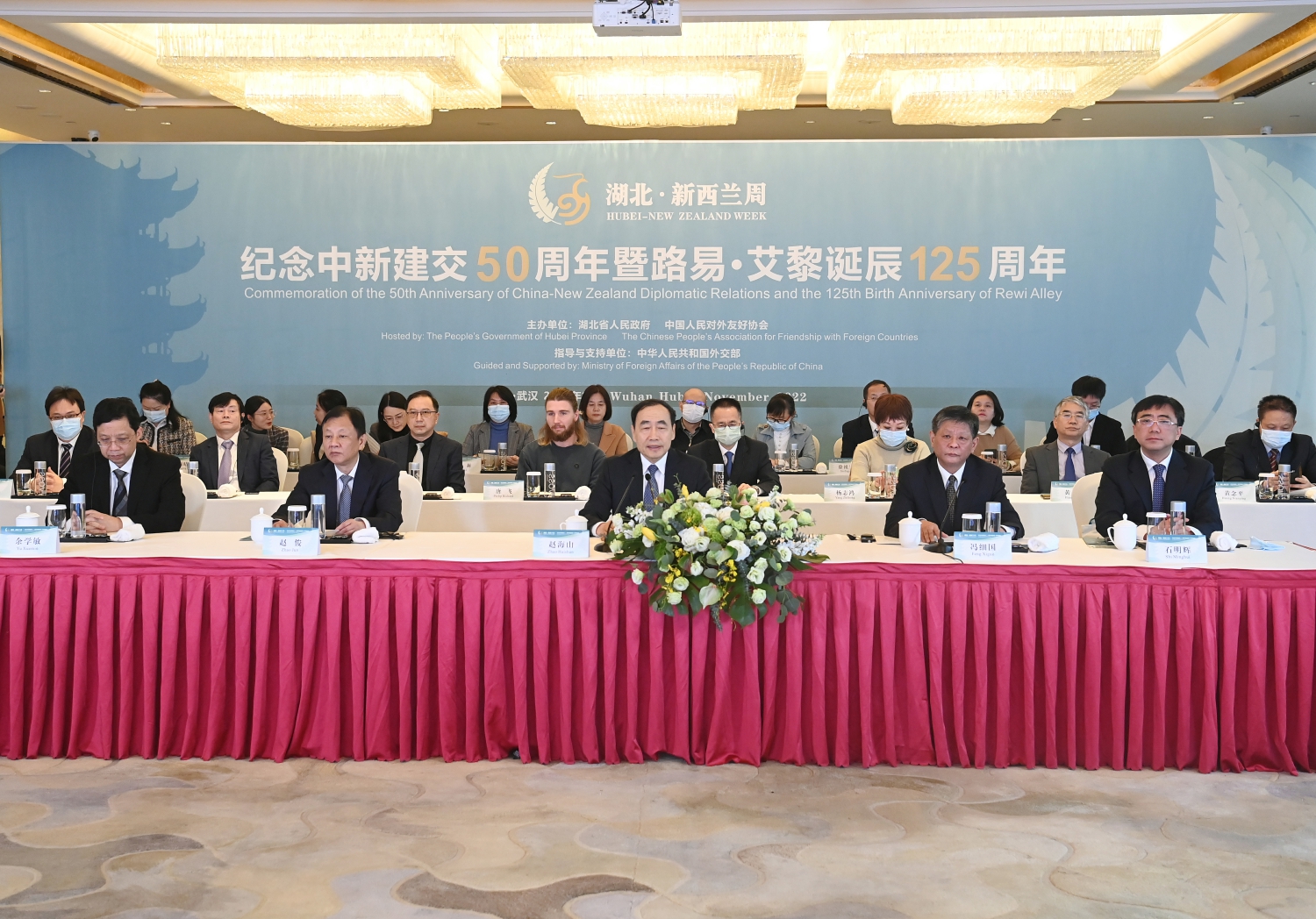 Vice Governor Zhao Haishan addresses the opening ceremony.

CPAFFC's Vice President Jiang Jiang delivers a speech.

New Zealand's Ambassador Clare Fearnley makes a speech.
Throughout the week, activities such as the virtual meeting among sister cities, dialogue on science and technology cooperation between Wuhan University and New Zealand, photography and painting exhibitions, and lightshows were organized.

"Rewi Alley in China" photography exhibition

"The Same White Clouds and a Shared Blue Sky" children's painting exhibition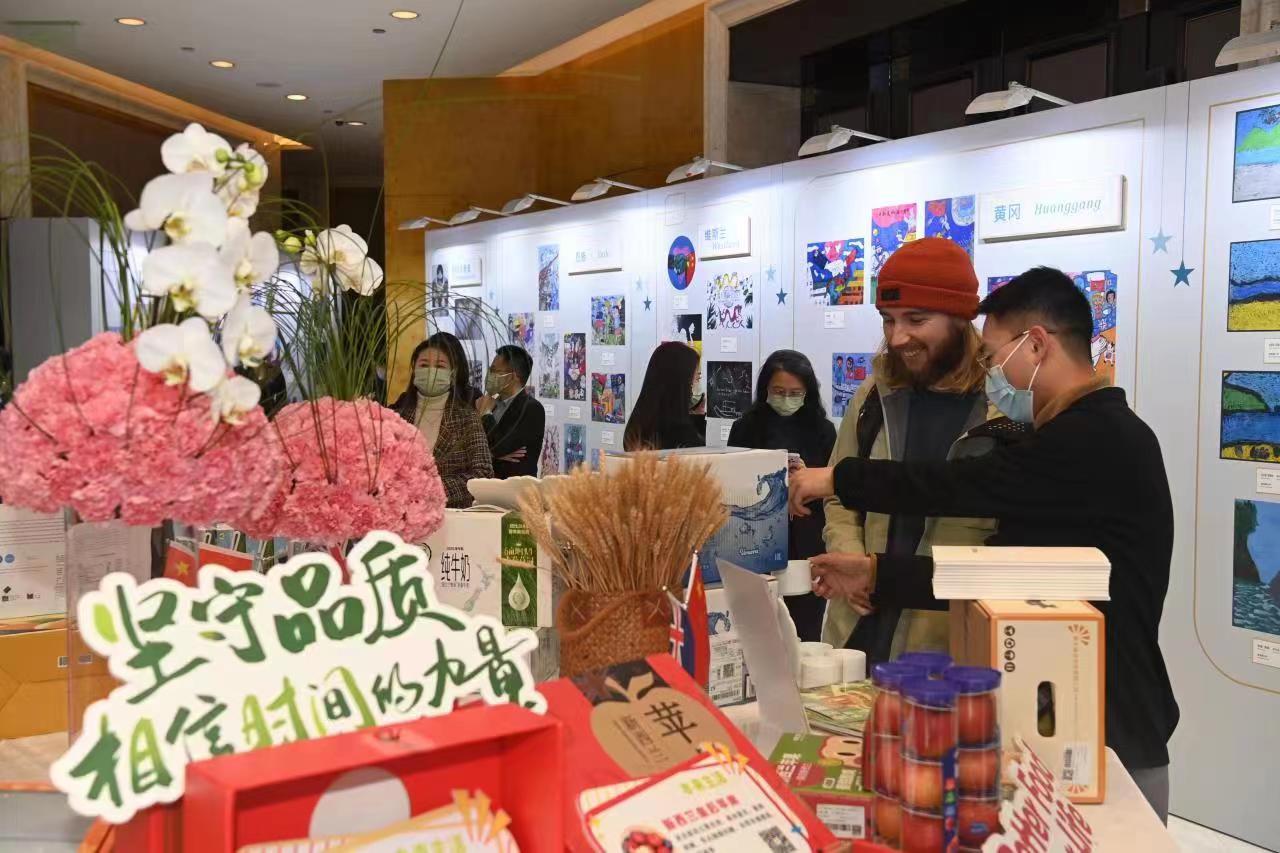 Exhibition on New Zealand's green produce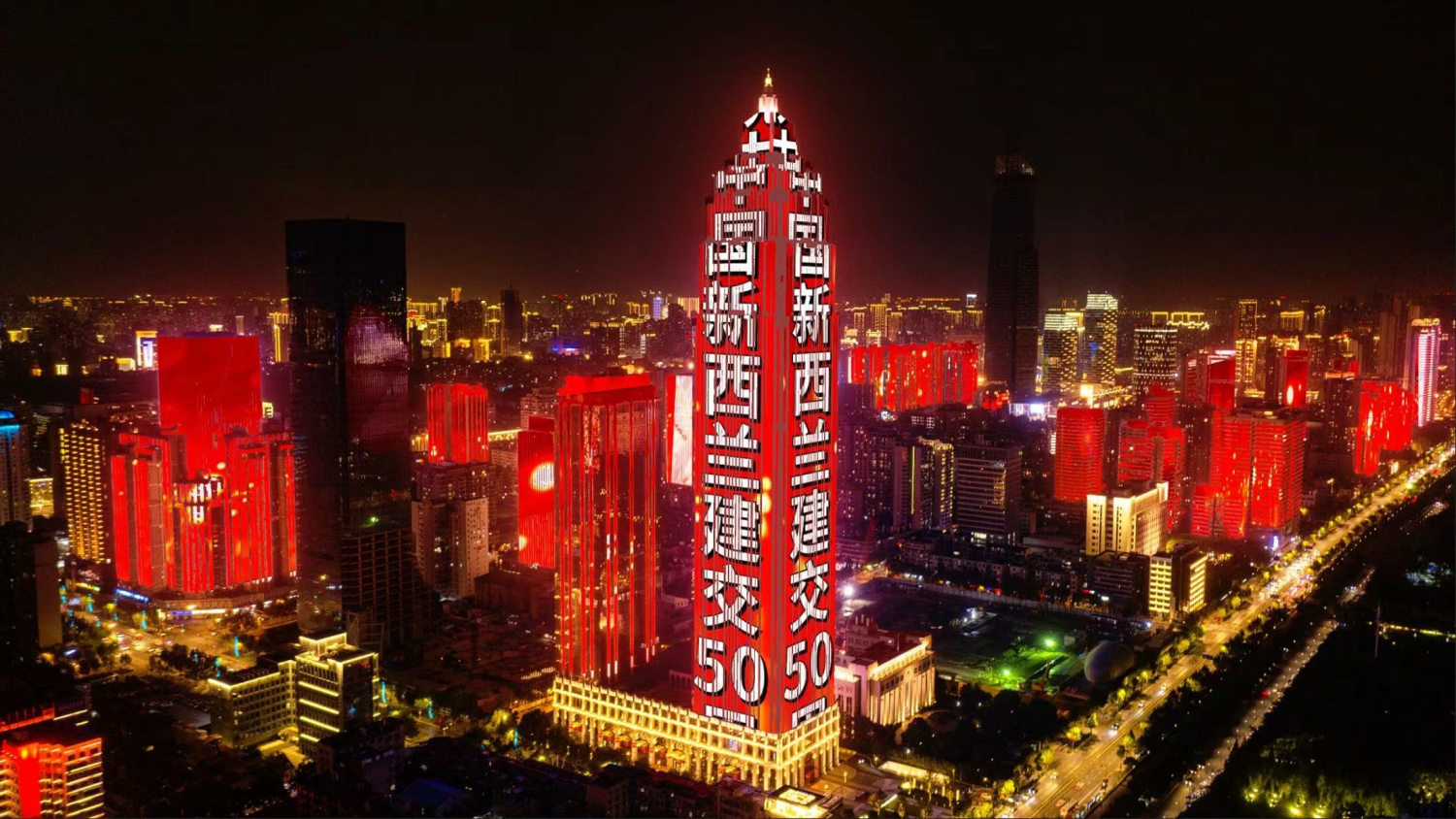 Themed lightshows along the rivers