On the morning of January 13, 2023, 14 foreign guests representing overseas agencies in Hubei and the wider central China region sat in on the opening ceremony of the first session of the Fourteenth Hubei Provincial People's Congress for Governor Wang Zhonglin's report on the work of the government.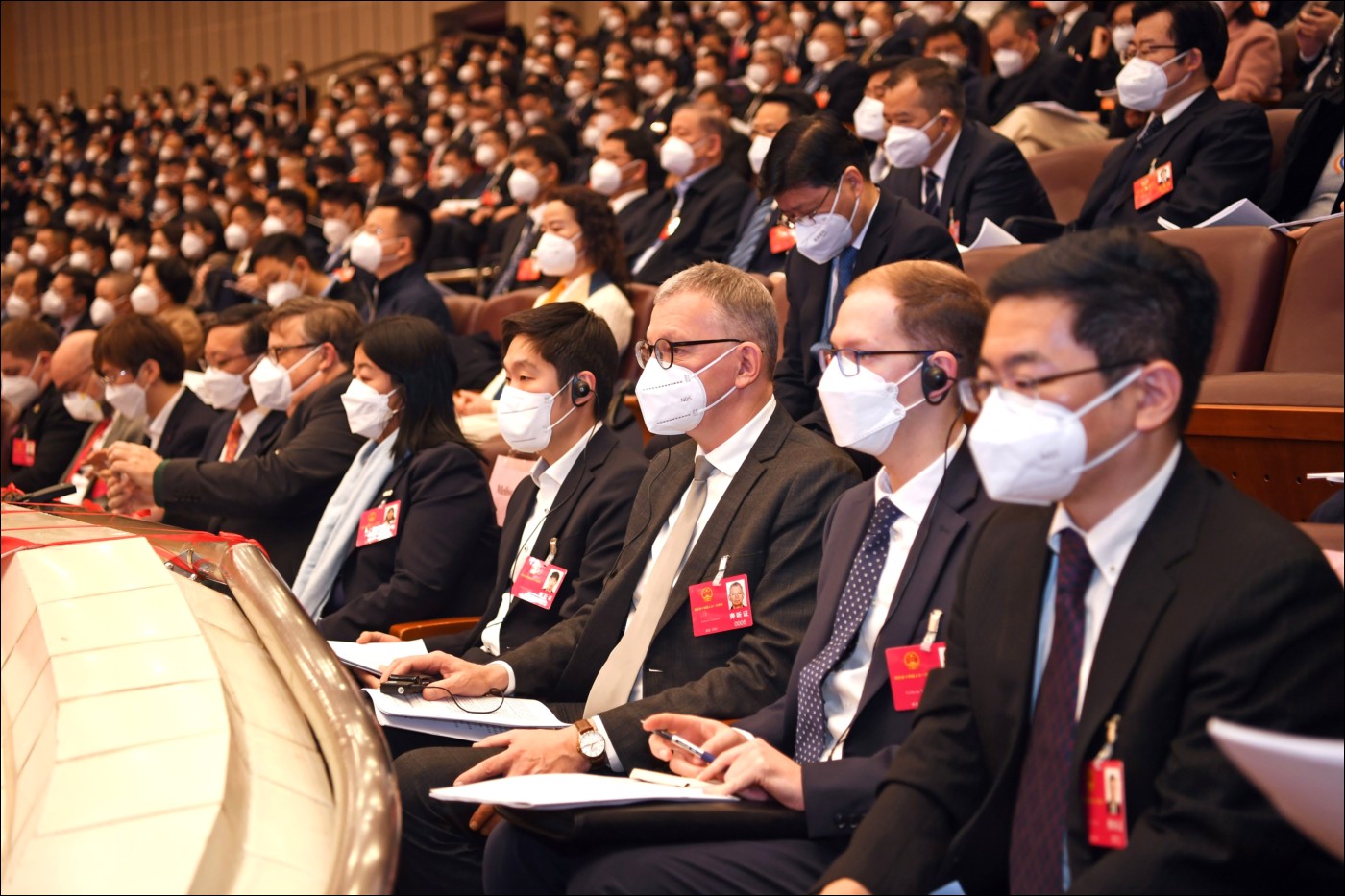 Foreign guests sitting in on Hubei's two sessions 2023
The event brought together Melissa Lan, US Consul-General to Wuhan, Dominic McAllister, UK Consul-General to Wuhan, trade representatives, representatives from the ROK and French consulates general, foreign-funded companies, and educational institutes, among others.

Director-General Zhang Xiaomei and attending foreign guests
This marks the 12th consecutive year that Hubei invited foreign guests to audit the annual two sessions, a key effort to help them better understand Hubei's development blueprint and lend strength to the province's growth into a new frontier of high-standard opening up.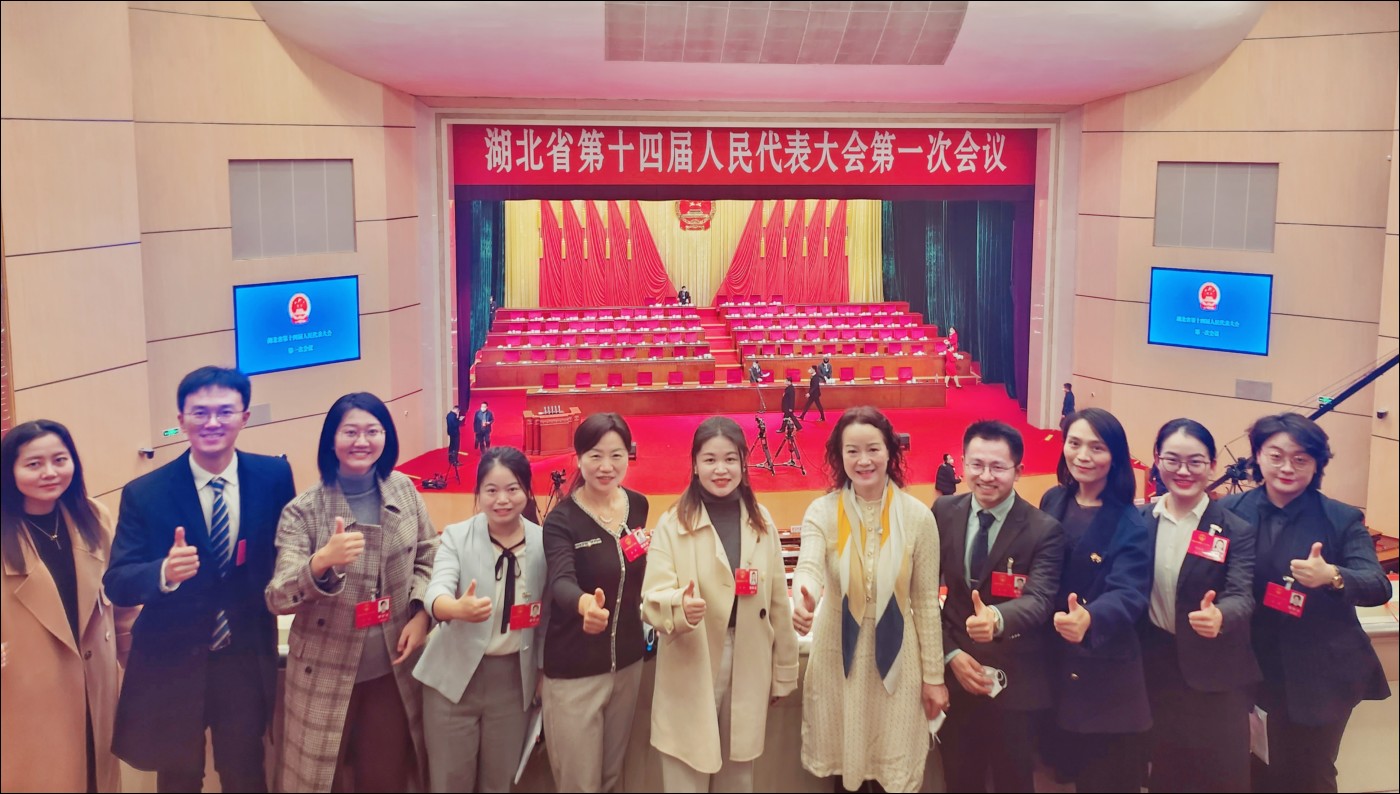 A thumbs-up for the interpreters
On-site simultaneous interpreting services were provided by Hubei Provincial Translation and Interpreting Center.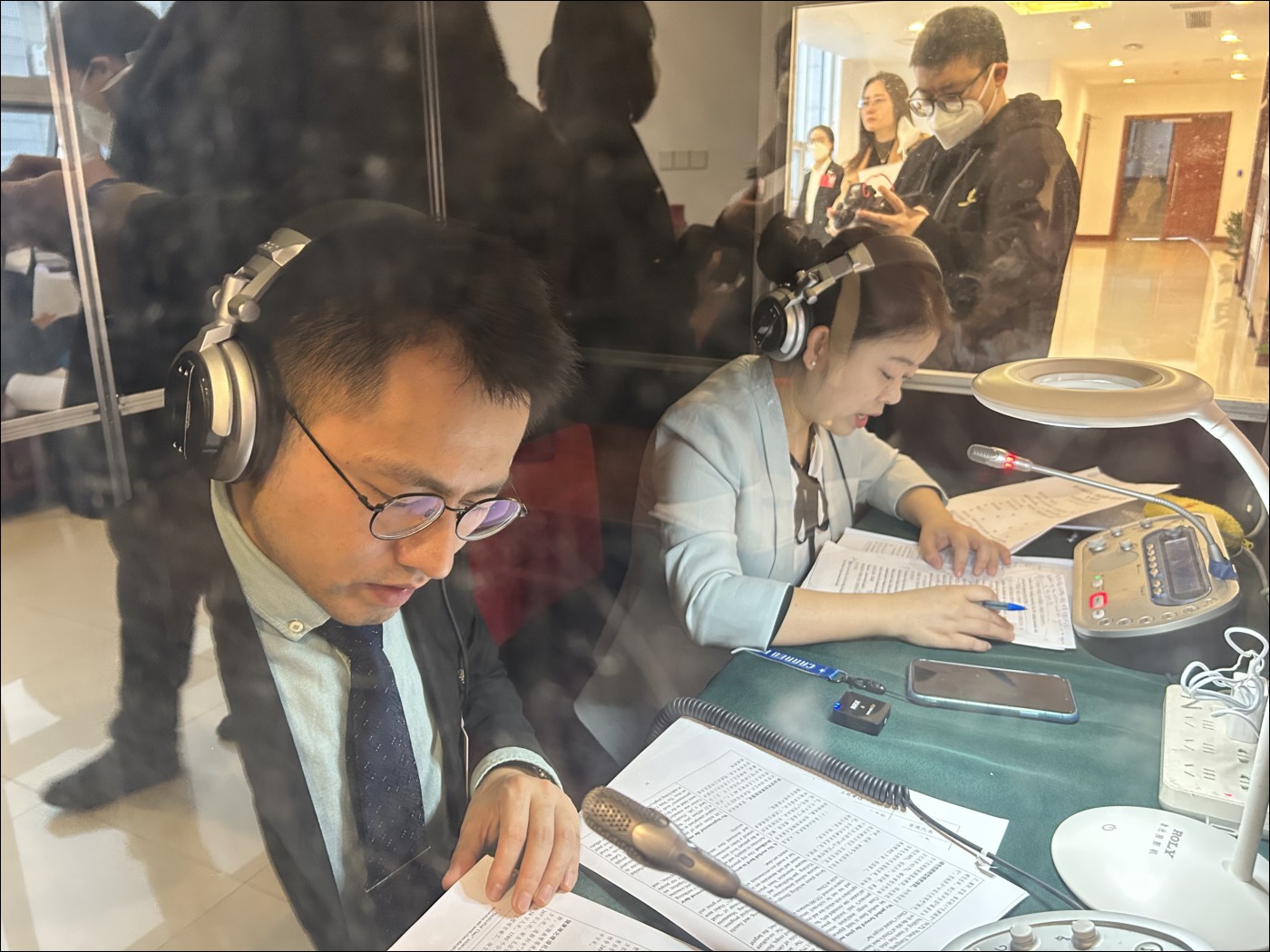 Simultaneous interpreting by Hubei Provincial Translation and Interpreting Center