The Meeting on Cooperation among Central Provinces in China and Argentina was held online on December 15 to celebrate the 50th anniversary of diplomatic relations between China and Argentina and the China-Argentina Friendship and Cooperation Year.
Sun Yi, Minister Counselor of Chinese Embassy in Argentina, and Jorge Montoya, Rotating President of Regional Integration among Córdoba, Santa Fe and Entre Ríos and Director-General of Regional Integration of Córdoba, addressed the meeting. The meeting was also attended by officials of FAOs in Hubei and its capital Wuhan, Hunan, and Jiangxi, and their counterparts in Córdoba, Santa Fe and Entre Ríos.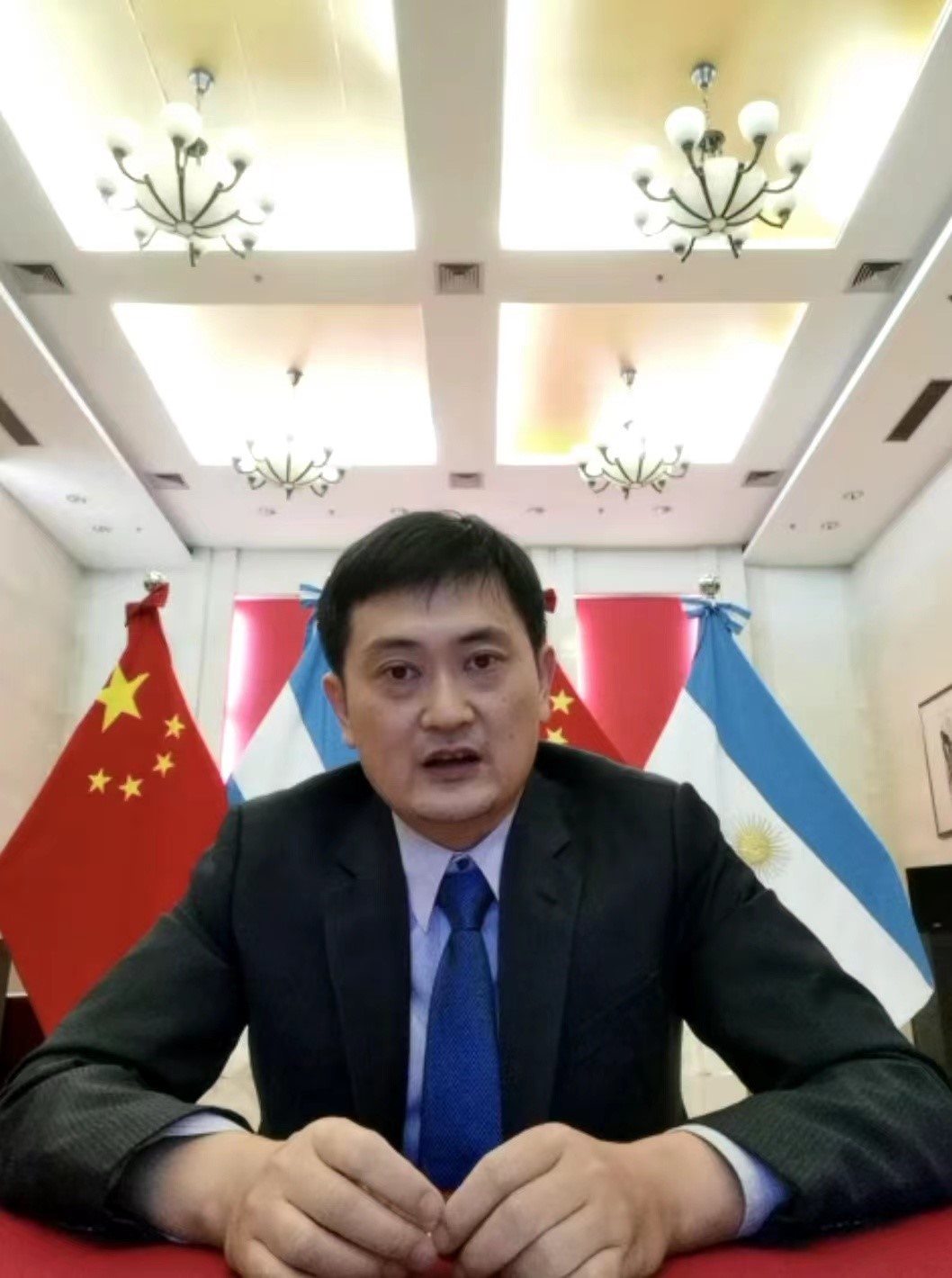 Minister Counselor Sun Yi addresses the meeting.
Sun Yi noted that Hubei, Hunan and Jiangxi are important provinces in Central China with well-developed transportation and full-fledged industrial systems. Sun added that the three provinces of Argentina are strategically located with robust agriculture and manufacturing industries, strong technological prowess, and rich cultural heritage. He emphasized this meeting would serve as an important platform for exchanges and cooperation between central regions of China and Argentina, opening up new horizons for regional cooperation.

Director-General Zhang Xiaomei delivers a speech.
Director-General Zhang Xiaomei introduced the basics of Hubei province, including the province's focus on growing into a frontier for inland opening up and a national pacesetter in fostering the new development pattern. She said that this event could be a precious opportunity to deepen exchanges in agriculture, economy, trade, industries and culture between central provinces of China and Argentina.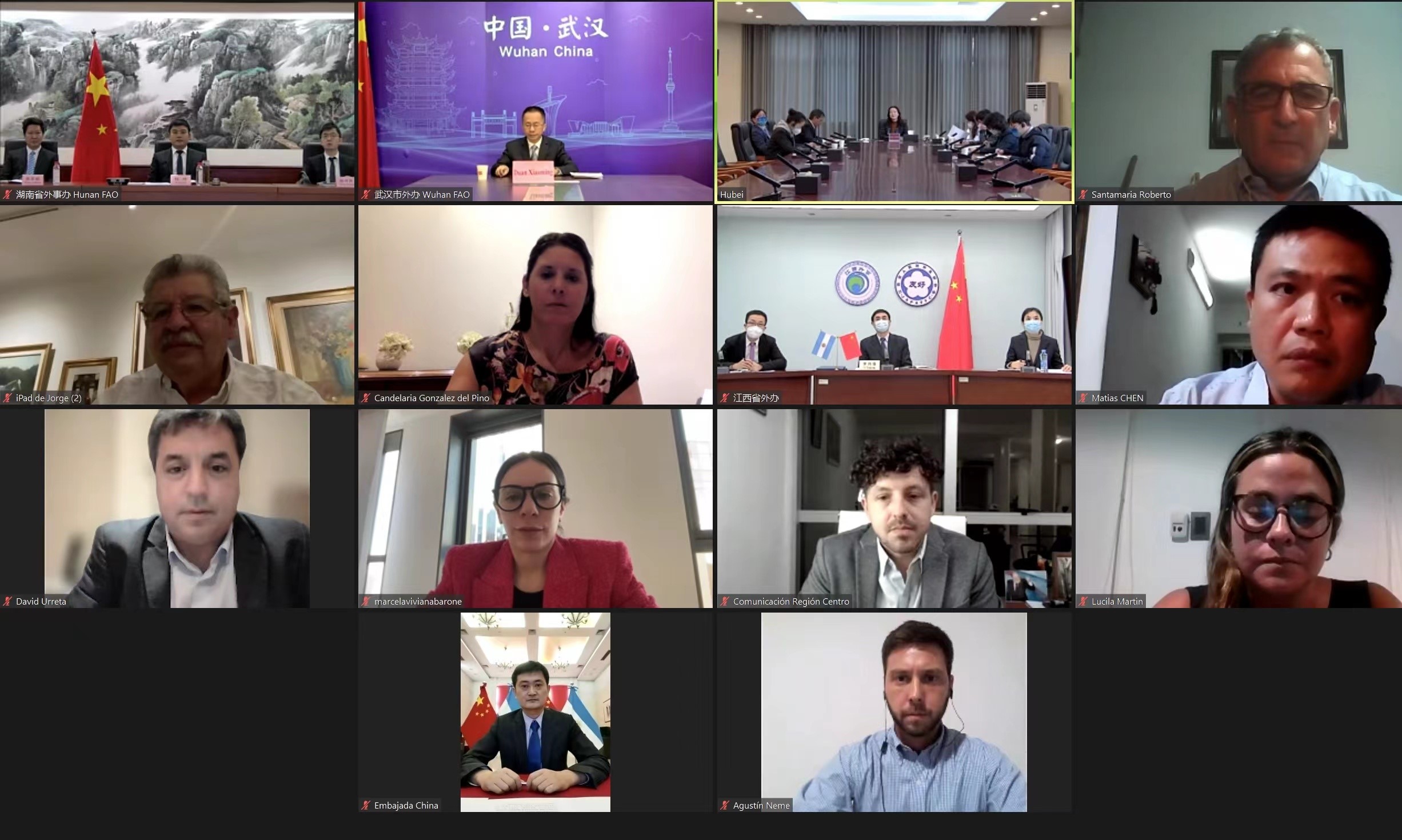 Exchanges among Central Provinces both in China and Argentina
Jorge Montoya said that the three provinces, Córdoba, Santa Fe and Entre Ríos, are Argentina's engine of industrial growth and account for 20% of Argentina's population and 25% of its GDP. He added that in the context of a healthy and stable relationship between China and Argentina, all the three provinces in Central Argentina are ready to expand collaboration with China's central provinces. It is hoped that mutual visits can be made at an early date.
Hubei, Hunan, and Jiangxi in China, and Córdoba, Santa Fe and, Entre Ríos in Argentine, signed an initiative on friendly exchanges and cooperation, as a part of the efforts to deepen China-Argentina Comprehensive Strategic Partnership.