A tree planting activity was held in Xiaogan on March 21 to share Hubei's stories in balancing eco-environment conservation and economic growth.
Among its 150 participants were Zhang Xiaomei, President of Hubei Provincial People's Association for Friendship with Foreign Countries, Wu Qinghua, Mayor of Xiaogan, Jean-Yves Roux, French Consul-General in Wuhan and Ha Sungju, Consul-General of the ROK in Wuhan.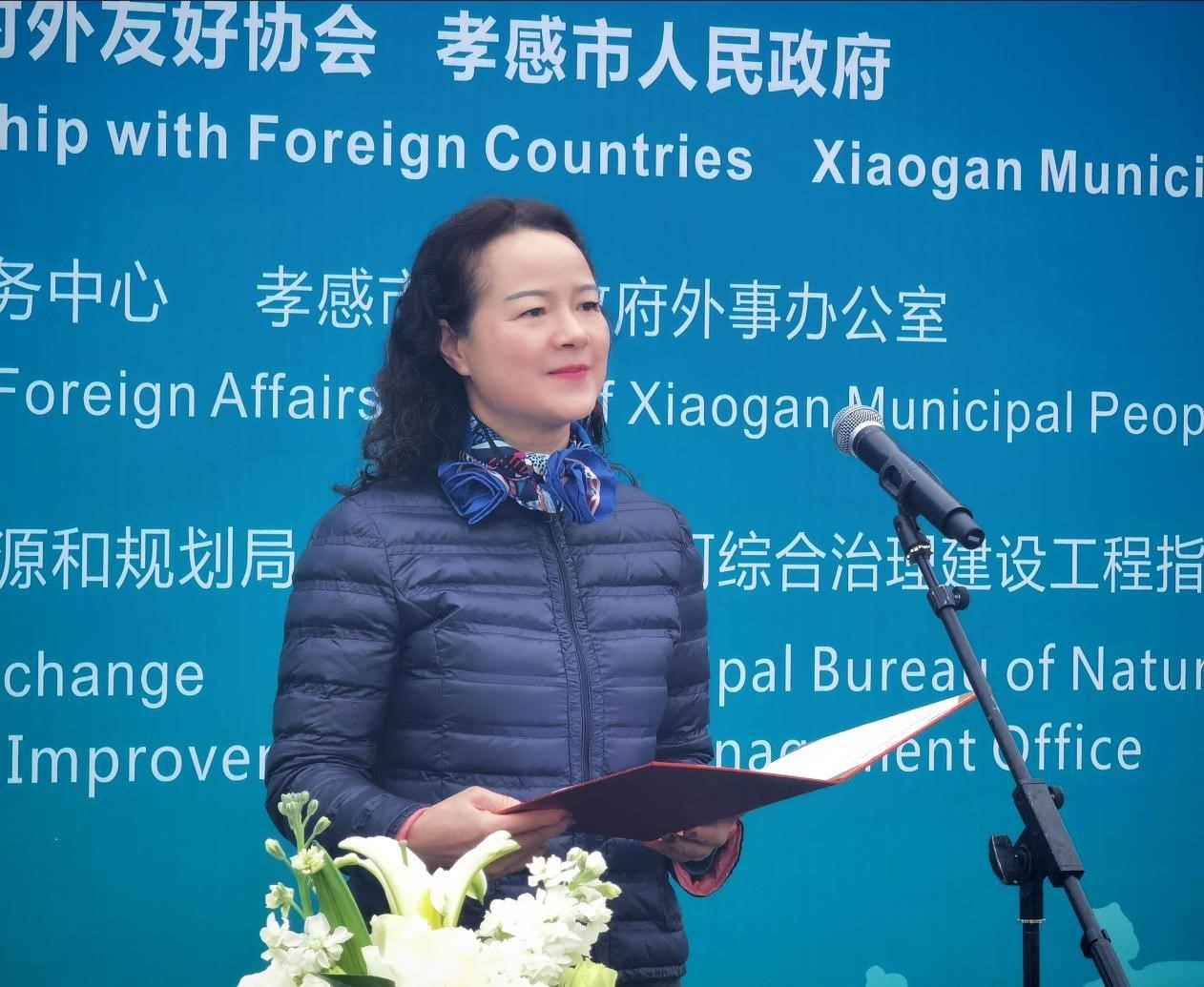 President Zhang Xiaomei delivers a speech.
Zhang Xiaomei noted that, Hubei has great strength in ecological conservation and it strives to become a national pacesetter in fostering the new development pattern. She pointed out that Hubei is working to open even wider to the rest of the world by launching more international exchange platforms while staying committed to ecological protection and green development.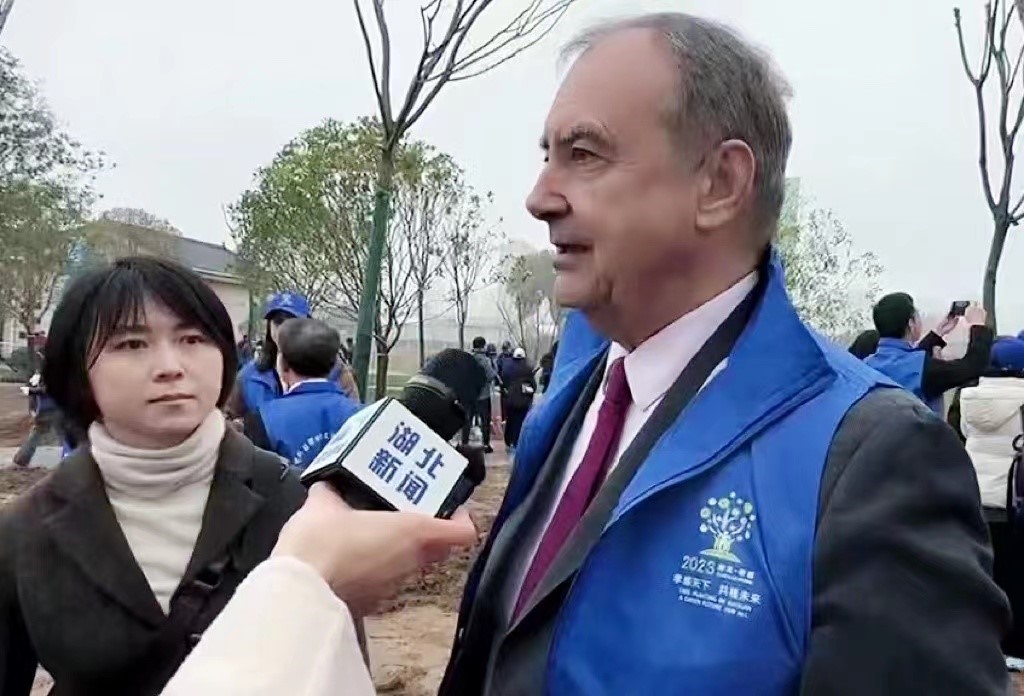 French Consul-General Jean-Yves Roux interviewed by Hubei News
Jean-Yves Roux said that the 14th Meeting of the Conference of the Contracting Parties (COP14) held in Wuhan last year showed to the world China's achievements in wetland protection and its commitment to environmental conservation. Both China and France have made great contributions to global sustainable development. He also expressed the wish that the tree of friendship and hope they planted will flourish.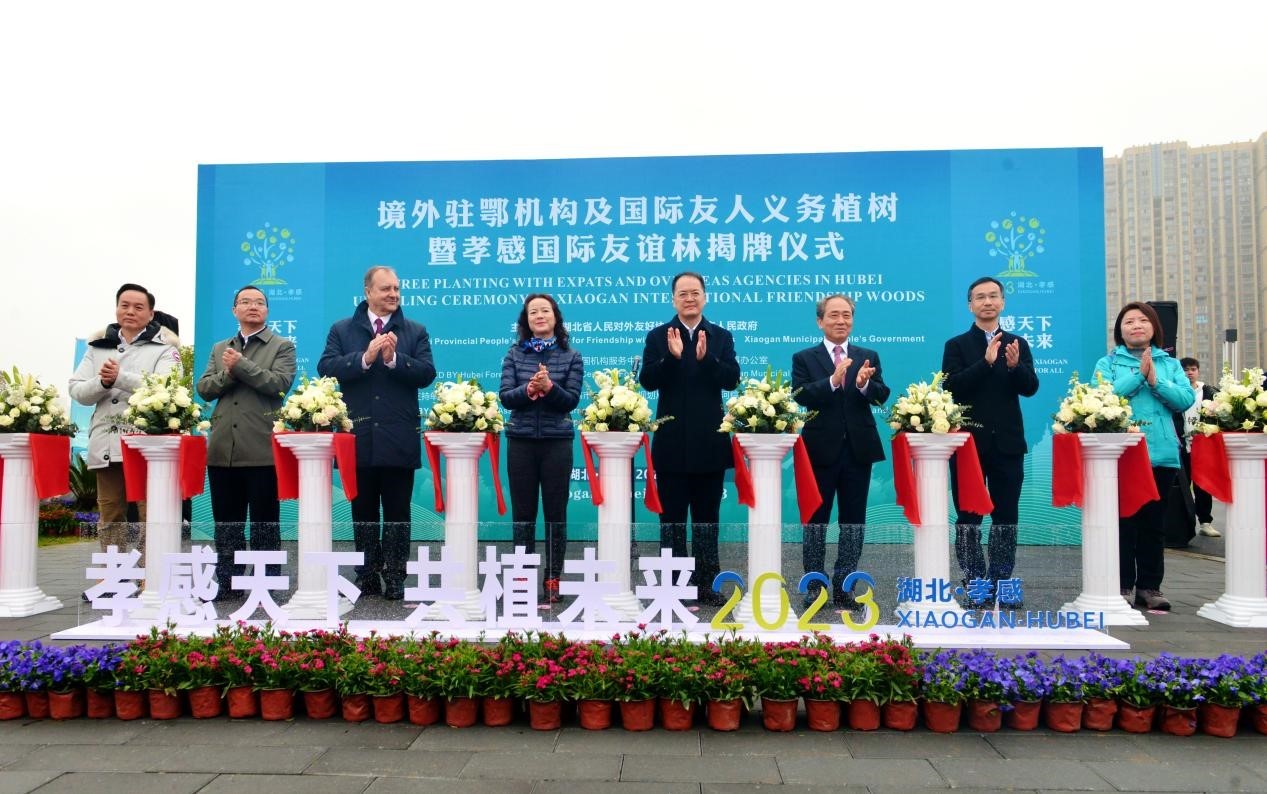 Unveiling ceremony of the Xiaogan international friendship woods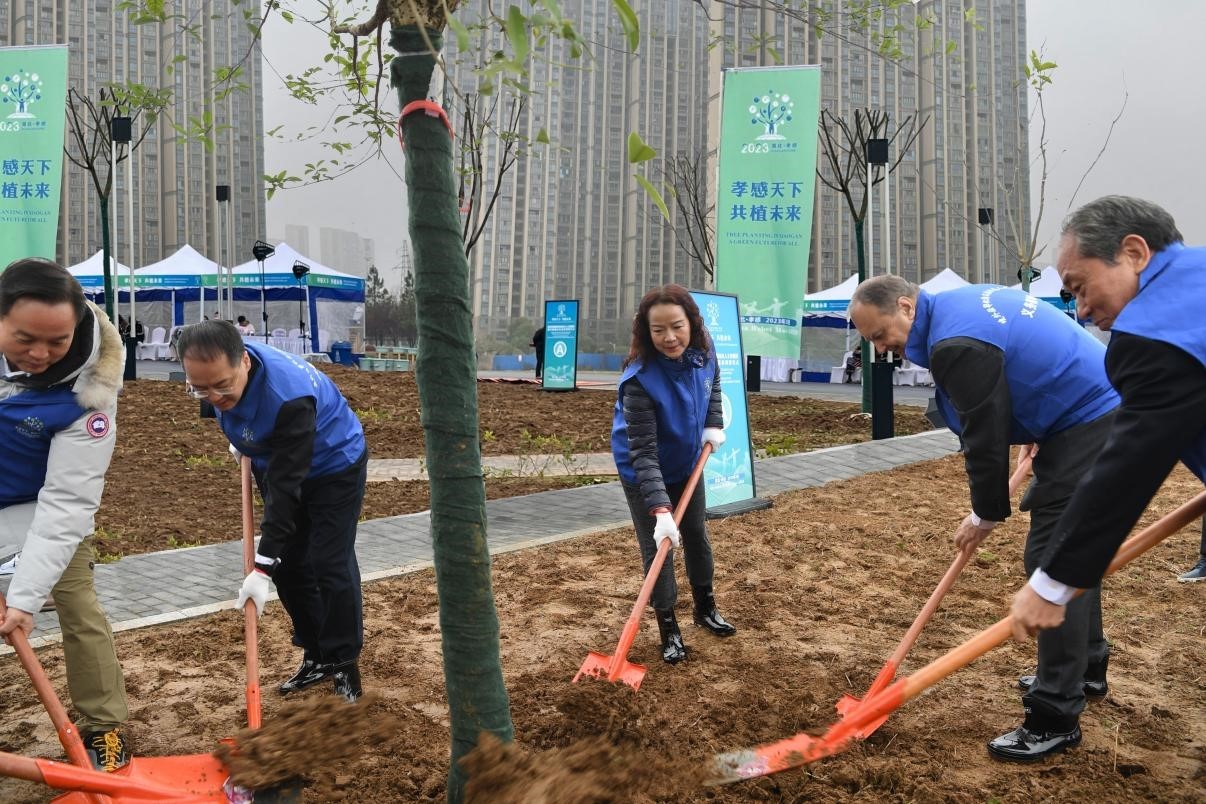 Guests plant tree saplings.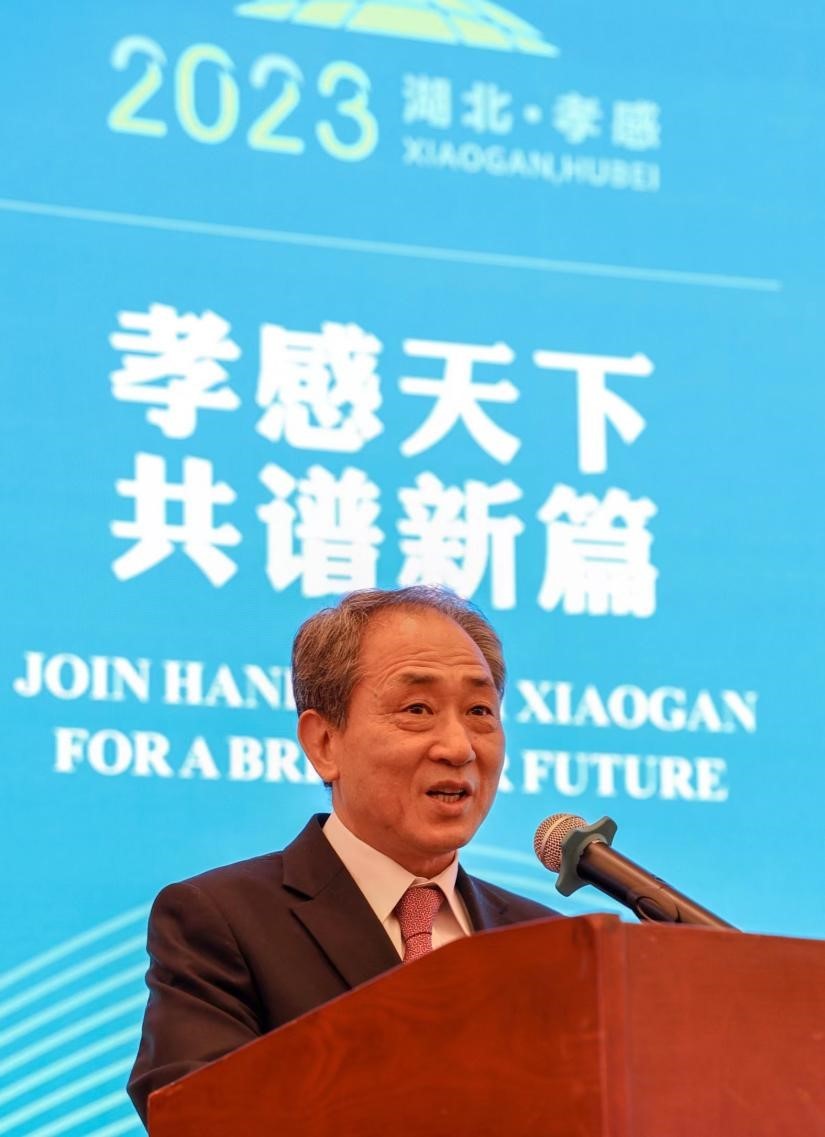 ROK Consul-General Ha Sungju addresses the promotion conference.
A promotion conference on presenting Xiaogan to the world was held after the tree planting activity. In his speech to the conference, Ha Sungju said that it was a recommendable practice to combine tree planting with a promotion conference, which is a vivid example of the compatibility between environmental protection and economic growth.
In the afternoon, Chinese and international guests also paid a field visit to the Xiaogan Japanese Industrial Park.