Following the conclusion of this year's "two sessions", the Chinese People's Association for Friendship with Foreign Countries (CPAFFC) held a symposium in hybrid formats on the morning of April 4 to study the essentials of the "two sessions" and ensure a deeper understanding of its guiding principles.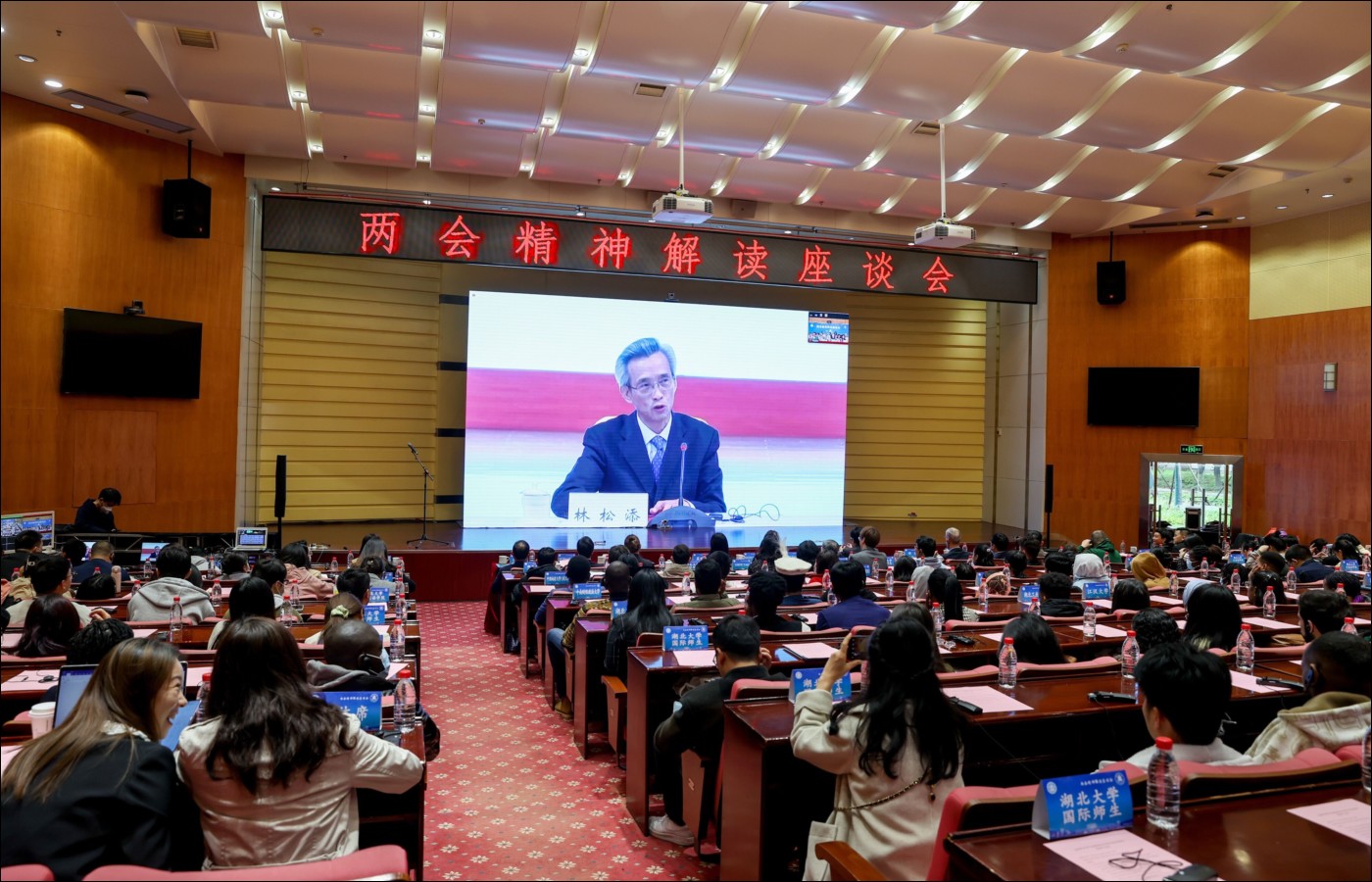 President Lin Songtian addresses the symposium.
A parallel session was set up at Hubei University in Wuhan. Among its participants were Zhang Xiaomei, President of Hubei Provincial People's Association for Friendship with Foreign Countries, Xie Hongxing, Secretary of the CPC Hubei University Committee, US Consul-General to Wuhan Melissa Lan, Takehiko Saeki, chief representative of JETRO Wuhan, and more than 150 foreign teachers and students representing other higher learning institutes in Hubei.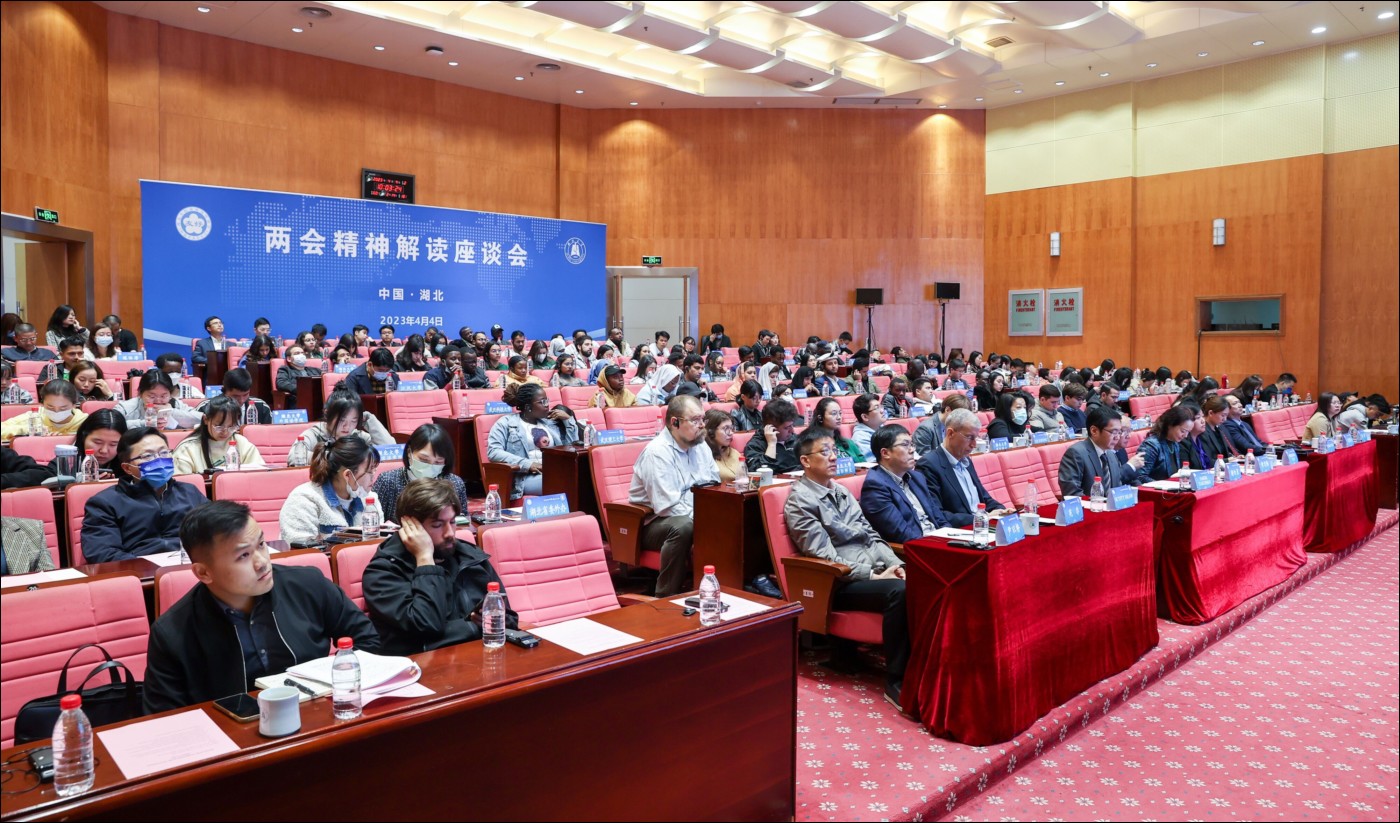 Foreign teachers and students are invited to attend the symposium.
CPAFFC President Lin Songtian addressed the symposium at the main venue in Beijing. Professor Yang Changyong with the Academy of Macroeconomic Research delivered a keynote speech on advancing high-standard opening up.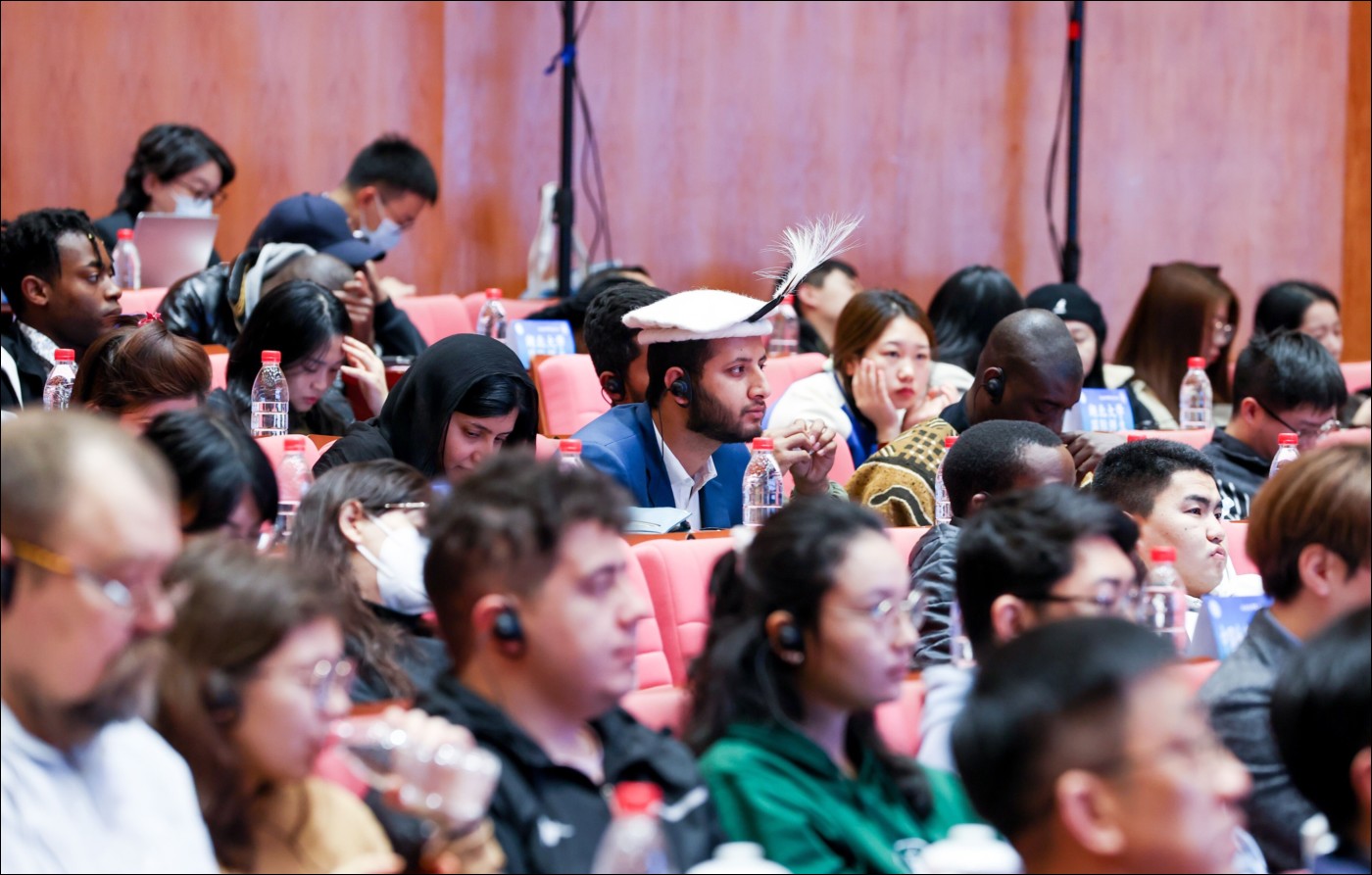 Parallel session at Hubei University opens.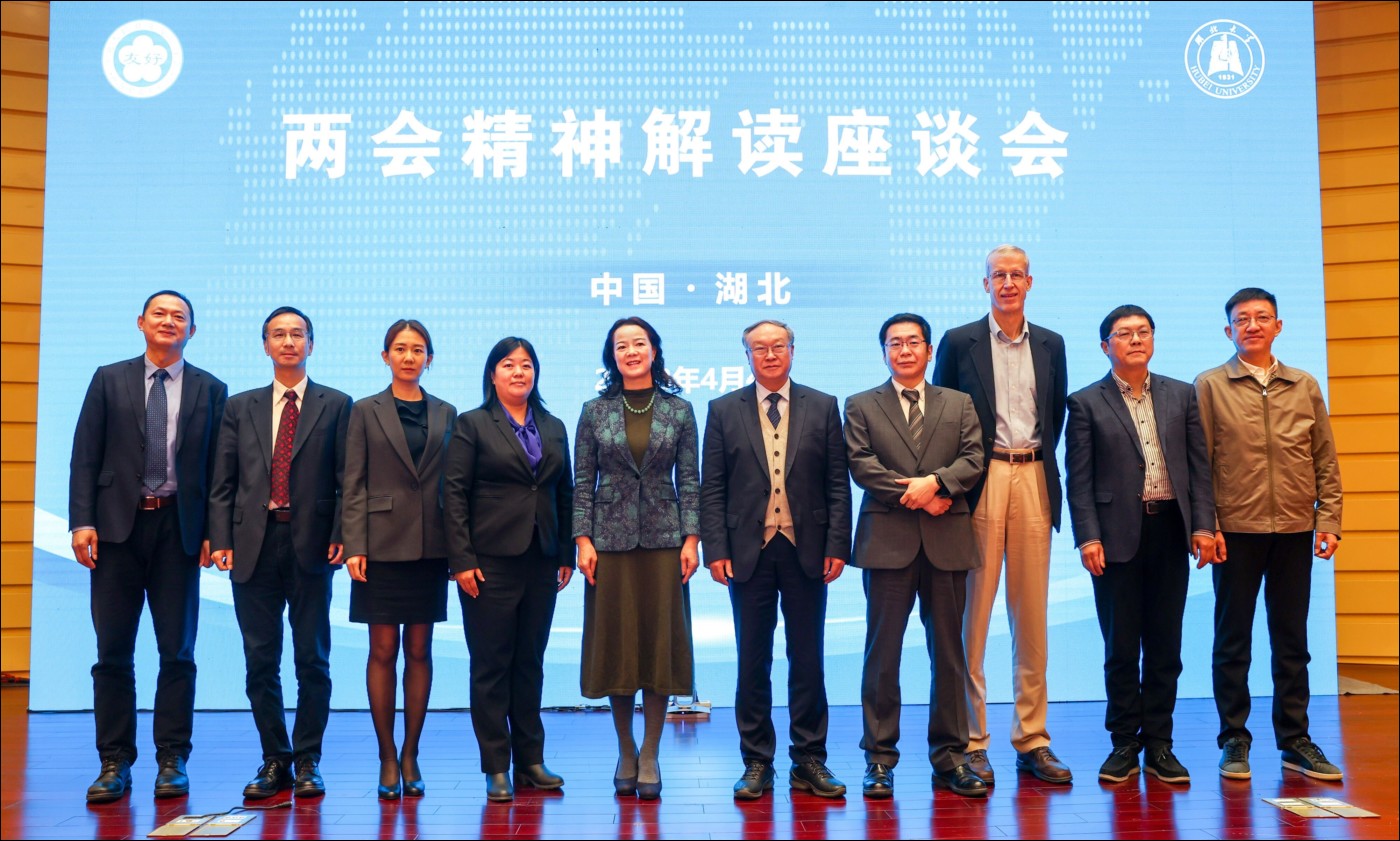 Zhang Xiaomei (fifth from left), Xie Hongxing (sixth from left) and other participants pose for a group photo.