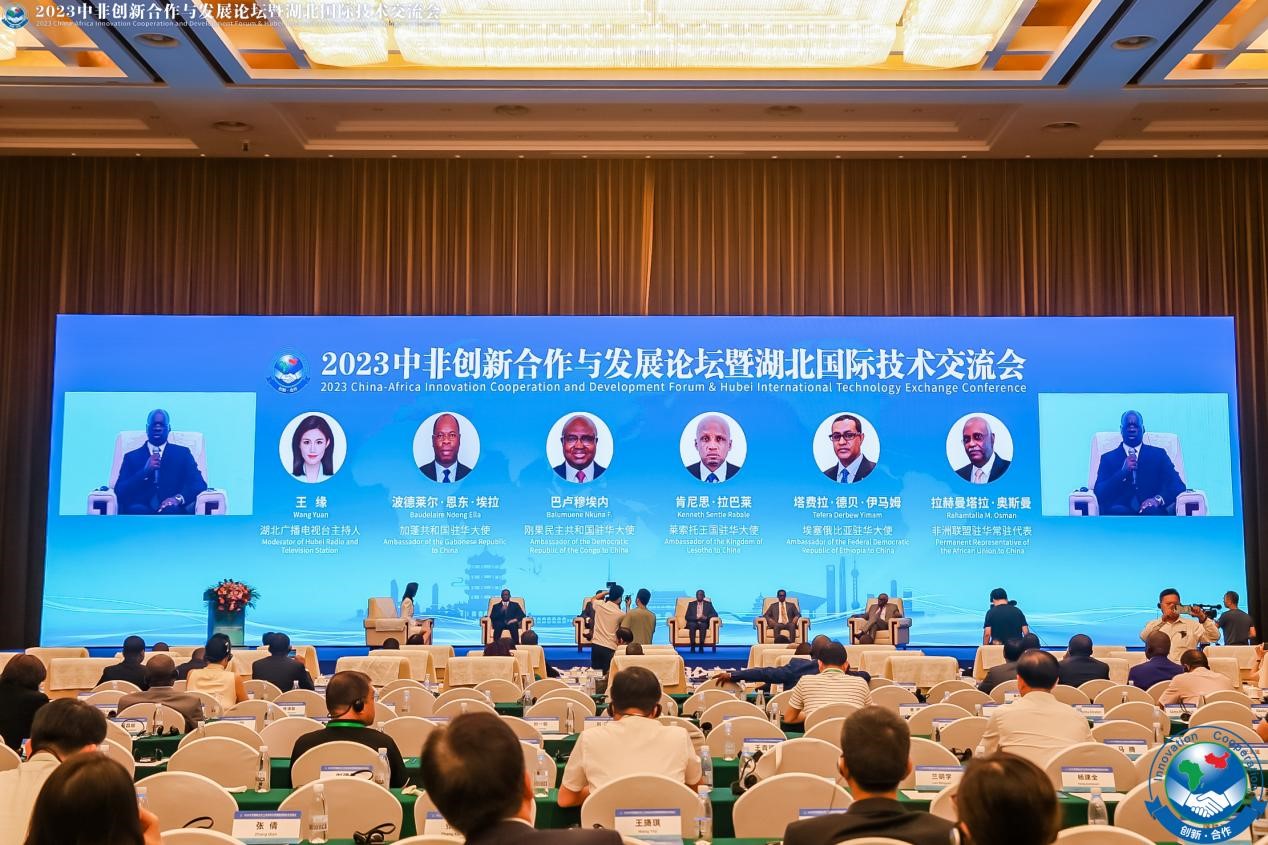 The 2023 China-Africa Innovation Cooperation and Development Forum and Hubei International Technology Exchange Conference, co-hosted by the Ministry of Science and Technology and the Hubei Provincial People's Government, kicked off in Wuhan, Hubei Province on July 6.
Under the theme of "innovation-driven development and shared opportunities for cooperation", delegates from home and abroad shared their ideas on setting up platforms for China-Africa scientific and technological cooperation and mobilizing global innovation resources. Wang Zhonglin, Governor of Hubei Province, Zhang Guangjun, Vice Minister for Science and Technology, and Zhang Yaping, Vice President of the Chinese Academy of Sciences addressed the opening ceremony. The event also brought together high-ranking government officials and ambassadors from African countries including Egypt, Tanzania, the Democratic Republic of the Congo, Gabon, Lesotho, and Ethiopia.

Minister Counsellor Li Bin addresses the keynote forum.
Li Bin, Minister Counsellor of the Department of African Affairs of the Ministry of Foreign Affairs, said Hubei is strong in science and education, with a large number of high-quality enterprises, institutions of higher learning and research institutes. The province is also home to such platforms as the Sino-Africa Joint Research Center and the China-Africa Innovation Cooperation Center. Li believed this forum will further consolidate Hubei's leading position in China's sci-tech innovation cooperation with Africa and push the practical cooperation between the two sides to new heights.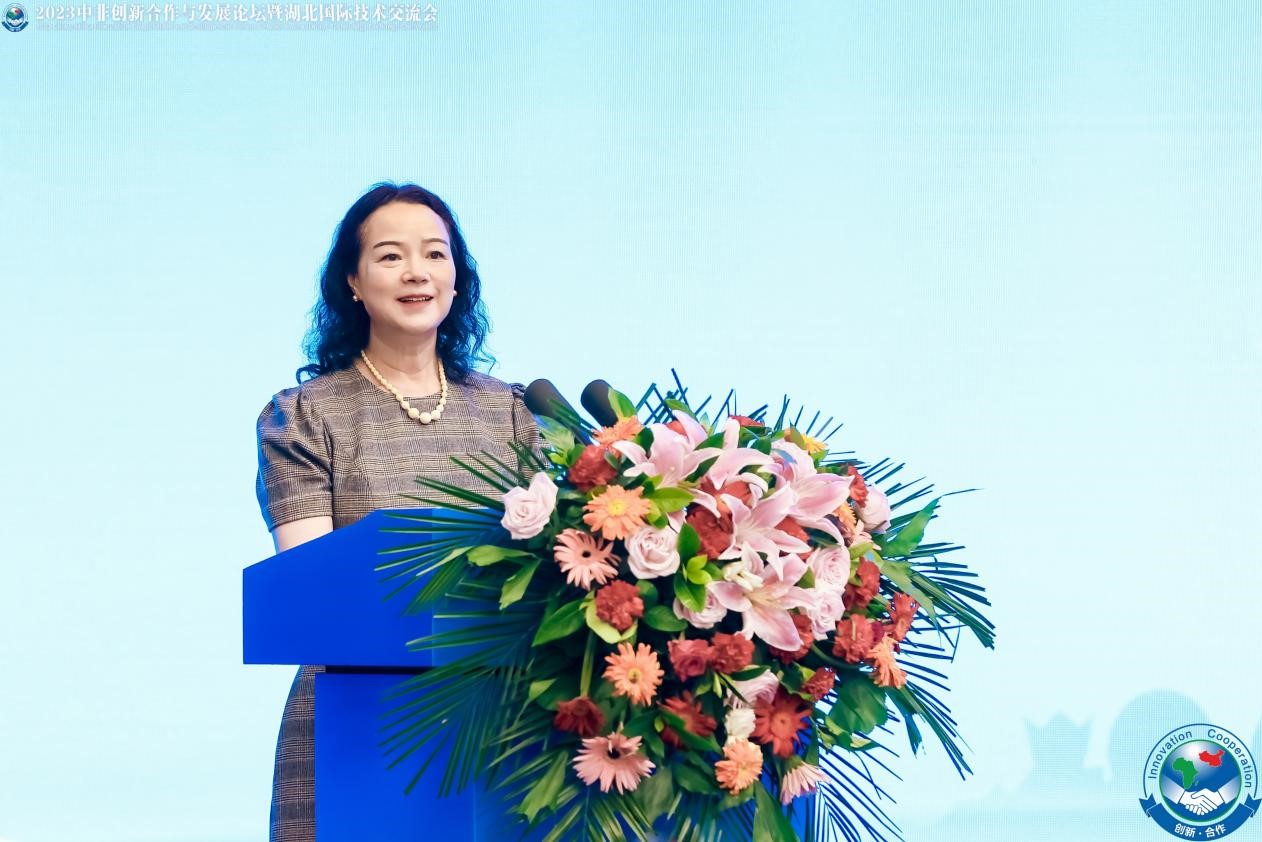 Director-General Zhang Xiaomei speaks at the keynote forum.
Zhang Xiaomei, Director-General of Hubei Foreign Affairs Office, said the province has long contributed to China-Africa friendship and participated in Africa's development and the building of a China-Africa community with a shared future. The close bond between Hubei and Africa dates back to 1963 when Hubei sent medical teams to Algeria. The recent years have witnessed growing exchanges and cooperation in sci-tech innovation with African countries. She expressed her hope that the two sides should keep the friendship strong, build more consensus on China-Africa cooperation, and enhance exchanges in such fields as agriculture, healthcare, science and technology, and education.